One of the first requirements of every business is the need to set up a accounting systems for record keeping and financial management. Many accounting systems can be complicated and difficult to implement, learn and use. We have taking the complication out of that business requirement by offering several cloud based accounting, payroll and HR management solutions that are easy to setup and use. We leverage our 12+ years of accounting software experience for making our selection on what to offer our customers.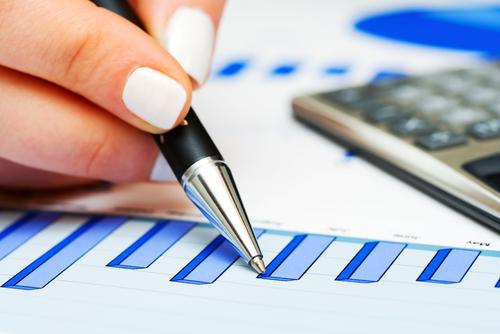 One of our highly recommend online accounting solutions for our micro and small business customers is
Zoho Books.
Zoho Books has everything your business needs to get you paid faster. It sends great looking professionals invoices and receive online payments from your customers. It can
easily track unpaid invoices and monitor invoices nearing due date; identify customers who owe you and follow up with them.
And, it has many other great features including:
Convert Quotes To Invoice
Get new business by sending elegant quotes or proposals to prospects. Once accepted, convert estimates to invoices in just a click.
Track Overdue Invoices
Easily track the unpaid invoices and monitor invoices nearing due date. Identify customers who owe you and follow up with them.
Accept Online Payments
Don't wait for the check in the mail! Connect your PayPal account and start getting paid online from your customers the easy way.
Know your expenses
Identify areas where your business is spending more. Monitor expenses categories and increase or decrease your expense budget for your business accordingly.
Pay Vendors on Time
Make sure to record bills received from your vendors and to make the payment on time. Zoho Books will help you keep track of the pending bills.
Automate Expense Recording
Have recurring expenses for your business? Take the pain out of creating an expense every time and let Zoho Books create it for you when you want
_____________________________________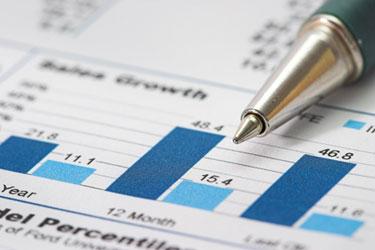 We also highly recommend Xero Accouning to our small and mid-sized business clients that have a more complicated business accounting need. Xero is the global leader in online accounting with over 300,000 paying customers in over 100 countries. Xero helps make small businesses better by saving time on back-office processes and by giving them the ability to provide higher-value, higher-impact financial management for their business financial processes. Xero many excellent features include:
Instantly see all your bank balances, recent sales and upcoming bills.

Do invoicing, expenses and track cashflow on the go.
Track stock movements & make invoicing even easier with Inventory Items.
Handle personal expenses - just review and approve receipts.

Use your accounting data to create targeted customer lists
Attach files and source documents to financial data in Xero.
Easily update fixed assets & depreciation schedules for accurate reporting.

Do pay runs and track wage expenses or connect with your payroll system.

And much, much more:

Integrates with hundreds of add-on business applications so that you can easily sync and streamline your data. From
inventory management
,
invoicing
and
time tracking
, there's specialized software that's right for your business.
_____________________________________
Our payroll solution is what your growing business Need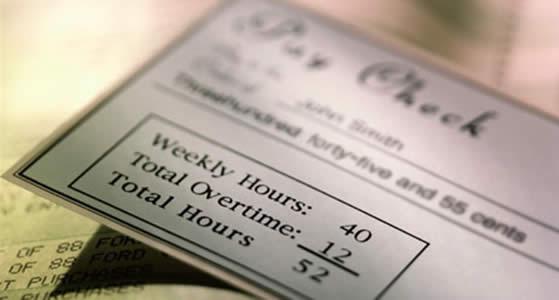 How do you run your payroll?
Our payroll solution is a game changing cloud based payroll application. Gusto is a delightful, modern payroll solution. It is a comprehensive payroll service enabling businesses to set up and run payroll in minutes, from any web enabled device. All government payroll taxes, reporting, and compliance are taken care of automatically and paperlessly. Gusto Many Features include:
Easy to use

Gusto guides you through every step of the process. You don't need to be an expert, Gusto will take care of the details for you.
Automatic Tax Filing
Gusto automatically calculates and pays your State and Federal payroll taxes, and automatically submits your filings.
No Paper, No Hassles
Government documents are automatically filed electronically. Access your document archive anytime.
Employee Access
Provide your employees direct access to their pay stubs, pay history and information. Streamline changes and approvals.
Accessible from any device
Gusto is accessible from your smartphone, tablet or computer. Simply go to ZenPayroll.com and log in. You can add employees or run payroll on the go.
24/7 access to your payroll
Gusto provides you direct access to your payroll history and employee data, as well as the ability to add employees and run payroll. Whenever you want, ZenPayroll is at your service.
256 bit SSL security
Gusto maintains bank-grade security. Data is fully encrypted at rest and in transit using 256 bit SSL encryption. Gusto employ state of the art firewall and back-up technology, and our data resides in high-security access-controlled data centers
Gusto has processes hundreds of millions of dollars in payroll and it's customers span a wide variety of businesses, from flower shops to technology start-ups.


The easiest way to care for your team.
Gusto lets you pay employees and contractors, obtain workers' comp and set up health benefits. Entirely online.