Cloud Based Buiness Communications

An Authorized RingCentral Reseller    
Our business communication solution is built by RingCentral, and it is a game changer for your business. Not only will you save money on your business monthly phone bill, you will also get the lastest in leading edge business communication and unified communication capabilities that will transform the way you and your employees work and engage customers.

KRAYTEC'S + RingCentral is just that, RingCentral plus Kraytec implementation service. Your time is valuable, and is better spent on doing what you do best; acquiring and serving customers. KRAYTEC help you assess your business communication system to determine which solution will work best within the framework of your business strategy. We analyze your busines IP network in the context of your needs for today and for future cloud solution implementations. We help with implementation, data migration, integration, training, and performance measuring and monitoring. In other words, we help reduce headaches, and improve the chance of a successful upgrade.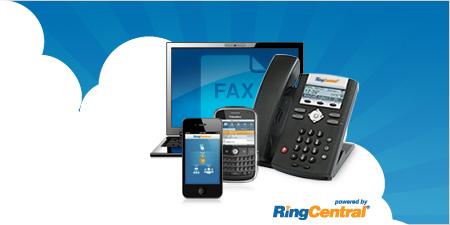 Ringcentral Cloud Based Business Telephone
RingCentral is one of our trusted business communication platform that delivers high quality voice, fax, text, video, and web collaboration in one unified solution. No need for an on-premise PBX hardware, a dedicated technical staff, or technicians for maintenance and upgrades. RingCentral is extremely versatile and can be configured to fit practically any kind of business. KRAYTEC is a certified Ringcentral Dealer and a certifed professional installer. We provide our customers with the knowledge to make a smooth and intelligent installation by offering consulting, planning, installation, training and monitoring that will save you time, and improves ROI.

How Cloud Communication Will Help Your Business

Optimize your business communications with enterprise-class voice, video, fax, text, mobile apps, call handling and BYOD capability. Your phone system will seamlessly integrate with SalesForce, Box, DropBox and Google.
You will get a solution that is highly adaptable and customizable. You can manage multiple locations and mobile workers with one system control panel. You will receive one convenient monthly billing statement.

Your cloud-based phone solution will not require costly and complicated equipment to get set up. You can assign a single or multiple administrators that can quickly and easily manage users, multiple locations, from any devices (PC, smartphone or tablet), from anywhere, and at anytime. Users are empowered to control many of their own settings.

Let Kraytec Serve All Your Business Technology Needs